Creamy Chocolate Hemp Smoothie for Two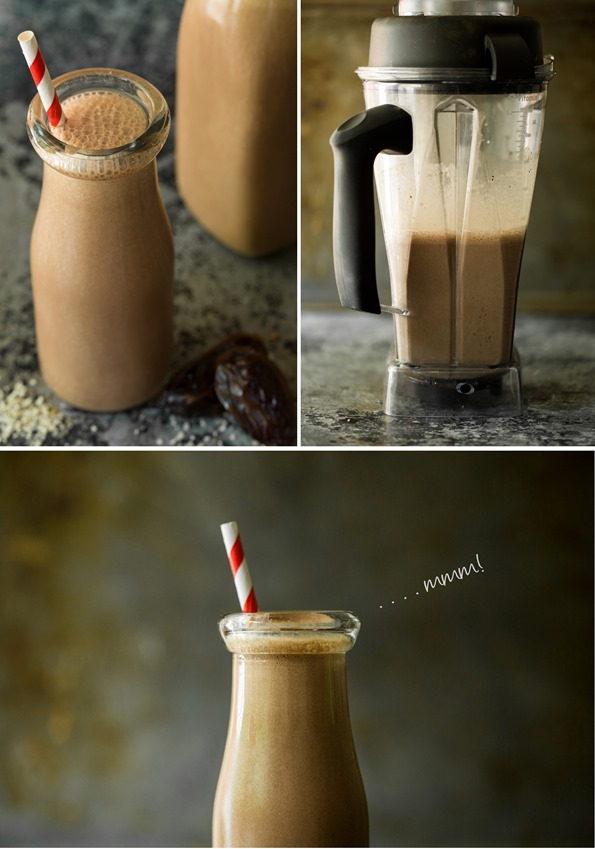 Yield
3 1/2 cups (2 servings)
Prep Time

Cook time
0 Minutes
Ingredients:
2 cups almond milk (see note)

2-3 pitted large Medjool dates, to taste (I use 2)

3 tablespoons unsweetened Dutch-processed cocoa powder

3 tablespoons hulled hemp seed

1 large peeled and frozen banana

1/4 teaspoon cinnamon

4 large ice cubes
Directions:
Add all ingredients into a high-speed blender and blend until super smooth.
Tip:
1) This recipe yields a fairly thin consistency. If you want a thicker shake-like texture, try reducing the milk to 1.5 cups instead of 2 cups or go wild and add a scoop of your favourite non-dairy ice cream.
2) If your dates are a bit firm or dry, soak them in water for 30-60 minutes before making this smoothie. You can also swap the dates for liquid sweetener if desired. Just reduce the almond milk a bit so it's not too thin.